Around here the weather has been rainy! Very rainy! I think everyone I know is sick and tired of the rain. So, today we are embracing the rain. We've compiled gifs, hyperboles, jokes, quotes, and even some poems about this crazy spring.
Hope it helps brighten your day!
Bart:  Bringing in the groceries…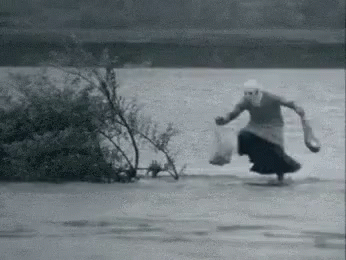 Roger (after days of rain): "Someone's been doing the rain dance again!"
(If you missed meeting Roger click here.)
Bill: "I'd rather be full of water than be full of crap. Oh wait, I guess we are both!"
Tim Hollopeter: "We should plant rice."
Travis: The old saying goes:  Sow in the dust and the bins will bust.
The 2019 saying goes:
So we must,
Scatter our seeds upon a muddy crust.
And try not to lust,
At crops more robust.
But in Him will we trust,
Who created us from dust.
Bart: "I traded off the semis for barges."
Tyson: "We've lost some employees to mosquito swarms, riptides, vicious duck attacks and other water-related incidents.  Because of this, we've now updated our employee requirements to include strong swimming skills and the ability to wade in water for long durations."
Tyson: What do you call a herd of cows when you get 200 inches of rain?     Boatvines
Bill McIntyre: "Every rain we get now is like re-watching a really bad movie."
Tara: "I've heard the saying knee high by the fourth of July, but I always thought it was referring to corn, not puddles.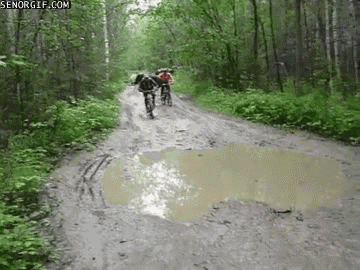 Tanya: "I'm deciding between swim lessons or a deluxe snorkel kit for our lawn mower."
Jenna: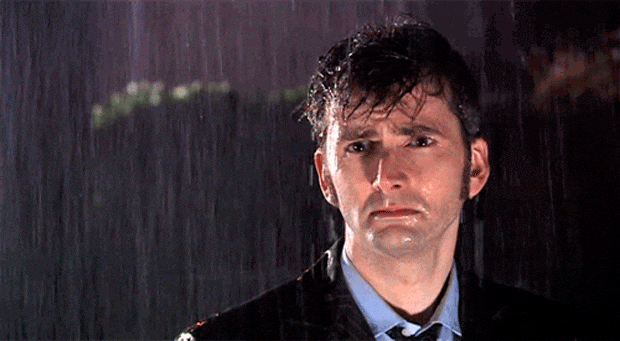 Ann:
We're trying to remain sane,
As we continue getting rain.
Attitudes can be can be distressed,
Each morning as we get dressed.
But the cows are producing,
Yes, not even reducing.
Filling milk in the bulk tank,
Competing for first rank.
We're entrusted with their care,
This raining they're unaware.
So, with boots and good attitudes,
We refrain weary platitudes.
Cause God blesses each new day,
Promising we will be okay.
Rain Drops Keep Falling On My Head
Tyson: "We don't have any crops in the ground yet, but it's looking like our yards will supply most of our forage needs for the year."
Bill: "I don't know abowt the west of wou, but the water acwually seems to be weeping intwo my vocabuwary. I'm sow gwad I can just go howm to Bethany, Woshua, William and Waisy.
Tyson prefaced a verse Bethany found:
"Extreme weather is always remembered and talked about for many years after. Thankfully, nothing has, or ever will top the spring of 4000BC when this comment was made of the weather…"
Ben: (Read in a reporter's voice) "In other news, aquatic birds have been seen flying back South for the summer to avoid the heavy rains.
Tara: "You know the panic you feel when you flush the toilet, but it's clogged? The water keeps rising and starts to overflow. You don't know how to fix it, and no matter what you do it just turns into a huge, gross mess. That's the horrible way Bill is feeling right now as he stands next to our lagoons."
When Bill gets worried about the rain he takes comfort in this quote, "All drains lead to the ocean kid!" – Scarface, Finding Nemo
Speaking of…we found him! 
Tara: "We've changed our crops this year from hay to seaweed.
Tanya: "Surviving the Polar Vortex and the Never-Ending Spring of 2019 makes us almost as tough as those kids who 'walked five miles to school everyday, uphill, in the snow'."
Tyson: "Did you hear Red Wing came out with a new work boot this year? Instead of steel-toe, it's webbed-toe."
and last, but not least…
Travis: "My newest investment here really helps my productivity in a day."
Amanda gave us a post for after all the rain passes, because it will someday! Until then…do you have any quotes, jokes or gifs to add?
Wishing you all a great Tuesday, no matter the weather!